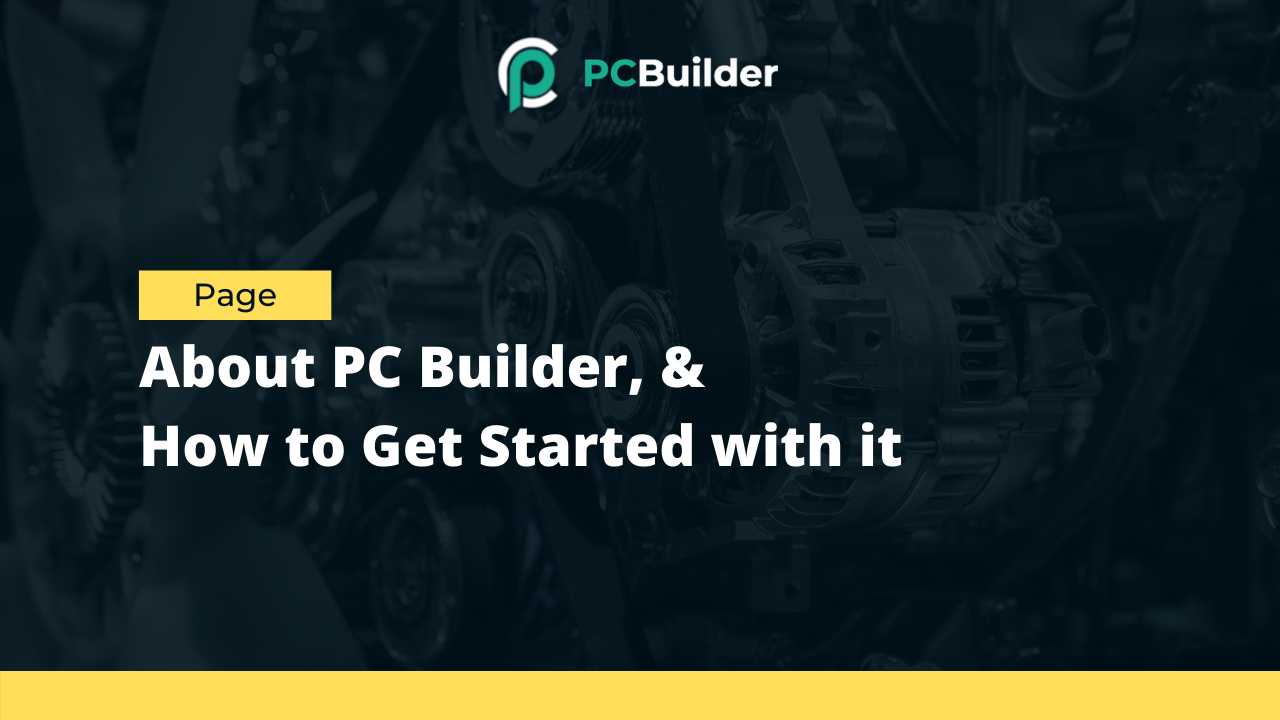 About PC Builder and How it Get Started
It all started when we decided to make our own Gaming PC. We searched a lot on google but didn't find any proper information. Most of the sites we found online are mostly outdated and didn't provide any proper information.
For a Glance, we thought if we being Computer Sciences engineers found it difficult to find compatible pc parts for ourselves, then it must be too difficult for others, and so our journey begins.
And then it took us almost a year to fulfill our dream and make such a pc part website which enables us to find out all the compatibilities for each and every component available on various merchants.
But before it;
It all seems almost impossible for us to start a computer compatibility website and doing a virtual compatibility test - but somehow we started to work on the "PC Builder" project with thousands of compatibilities written to provide the most accurate compatibility ever.
We don't lose our hope, and we always believed that if we try our best, we may sooner or later achieve our goals.
We go through various online websites and forum for the computer compatibilities, and especially we collected all the data with the help of various posts on Reddit and Tom's Hardware, so we can try to solve all the issues they suffer from with the help of our project "PC Builder".
And sooner, with our hard work and dedication, we finally completed the harder part of our website and collect all the compatibilities we can find from various sources (yes, including both online and offline sources).
But not limited to this, we also decided to start our own forum where people can share their knowledge, discuss about the computer compatibilities, and help newbies to build their first PC.
If you are a tech geek like us and you think that we missed some of the possibilities in our compatibility, you can share that in our community section or email us directly to join in with us in our cause.
You can reach us via the contact page, or you can even email us at: compatibility[@]pcbuilder.net